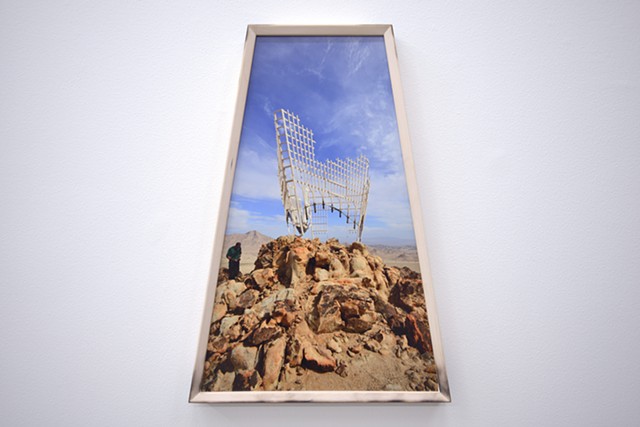 Dante as Angelus / Tower, September 25, 2021
digital giclee on photo lustre, whitewashed and burned basswood artist frame glazed with Optium
24" x 16" print size
2021
Click above to purchase Edition #1
Edition of 5 with 2 Artist Proofs
Price includes sales tax
Three available at this price


In the early 2000's I was painting figures from Jean-Francois Millet into Mojave Desert desert landscapes. In 2013 I completed "The Angelus Army", now in the permanent collection of MOCA Los Angeles. It wasn't until looking at the images on my computer did I realize I randomly captured my friend Dante Simone taking this iconic pose from Millet's 'Angelus', either looking at his phone or holding something.